Inspire Me! Fitness Fun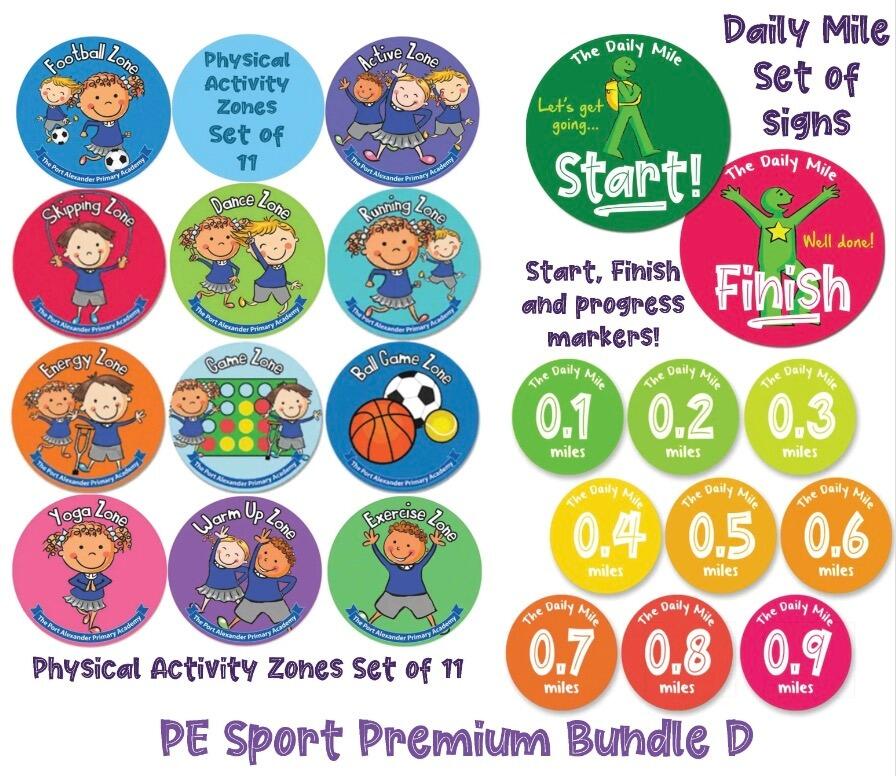 Despite buying a wide range of PE equipment for use at lunchtime with an aim of increasing physical activity, there were still many children not interested.
Mr Simkiss told us about the actions he took to make active lunchtimes inclusive and clearly fun for every child.
We have had an active mile circuit for a few years now but its use has dwindled and conversations with children showed some were frustrated at only having a start and finish indicator – they wanted more to track their distance and encourage them to keep going. Equally, children who struggled with completing the daily mile thought they couldn't take part because they couldn't manage the full mile. These issues were simply fixed with the new daily mile signage – the start and finish signs were supplemented with markers showing progress in decimals and children with Special Needs were delighted that they could do a daily walk and complete part of a mile. They loved being able to record their progress over a week with adding decimals part of the process!
A quick fix with a long-term uplift in participation (and Mr Simkiss got to walk around the school site with a trundle wheel!)
Having spent significant funds on playground equipment, Mr Simkiss discussed the difficulties experienced at lunchtimes by the dinner staff. They all said that whilst they liked the equipment, it was a nightmare! They explained that the playground was chaotic, children running everywhere with equipment flying through the air! They noted that head bumps and grazes had increased too.
To avoid the equipment ending up back in the cupboard, Mr Simkiss bought some zone signs and explained to the children in an assembly about how they needed to stay in the respective zone whilst playing with the assigned equipment.
Zone signage bought and installed - suddenly the playground was a safer place. Dinner staff noted that there was less complaining from the children about someone spoiling their game and the significant reduction in first aid. Everything felt well organised and the dinner staff could monitor each zone with greater effectiveness.
Just a small proportion of PE Sport Premium Funding has made a long-term difference to management of activities, engagement and a feeling of exercising is fun.
And the Gold Medal goes to Mr Simkiss!

Bundle includes:
Physical Activity Zone Signs - Set of 11 - Small - 30cm diameter
The Daily Mile Start/Finish - Medium - 40cm dia.
The Daily Mile Distance Markers - Medium - 20cm dia each.