Inspire Me: Maps!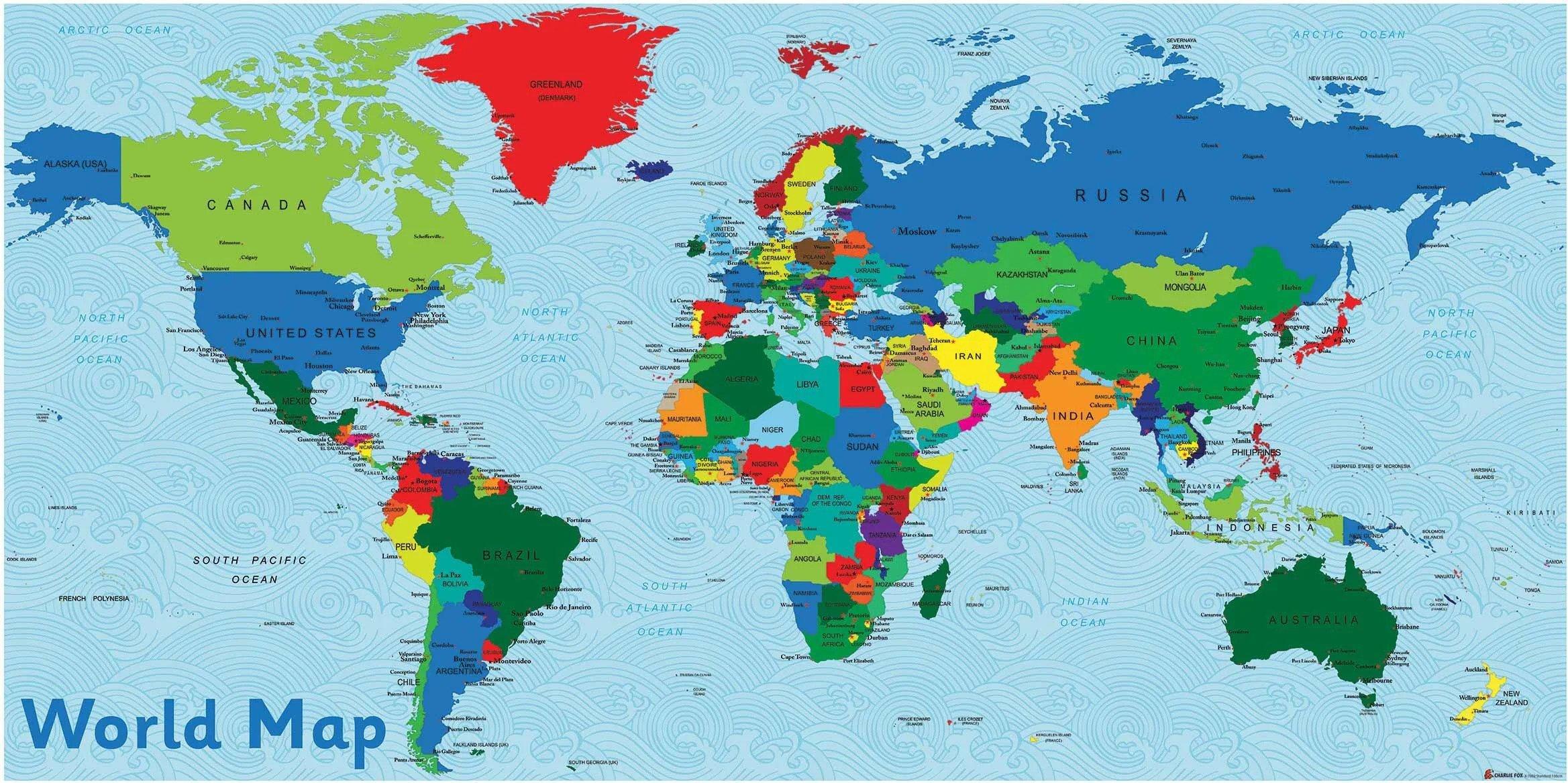 Wet Sponges Teach Geography!
Learning on the playground with a world map, sponges and water!
Great fun, whilst learning the location of countries around the world is made easy with the wet sponge challenge! Mr Greeves, Year 4 teacher, has used this creative way to teach and assess children's geography knowledge, calling out a country and challenging a pair of children to throw their wet sponges to the correct location on their outdoor world map! Get it right and get another sponge - an incredible incentive for all children to learn where every country is situated!
Geography is great fun for all!
Try it out with our fantastic World Map, featuring countries, key cities, seas and oceans. Order yours below! Or click here to see our whole range of maps.
Available in 4 sizes. Note: Large, Super, and Mega sizes are supplied in more than one panel.