Welsh Alphabet Chalkboard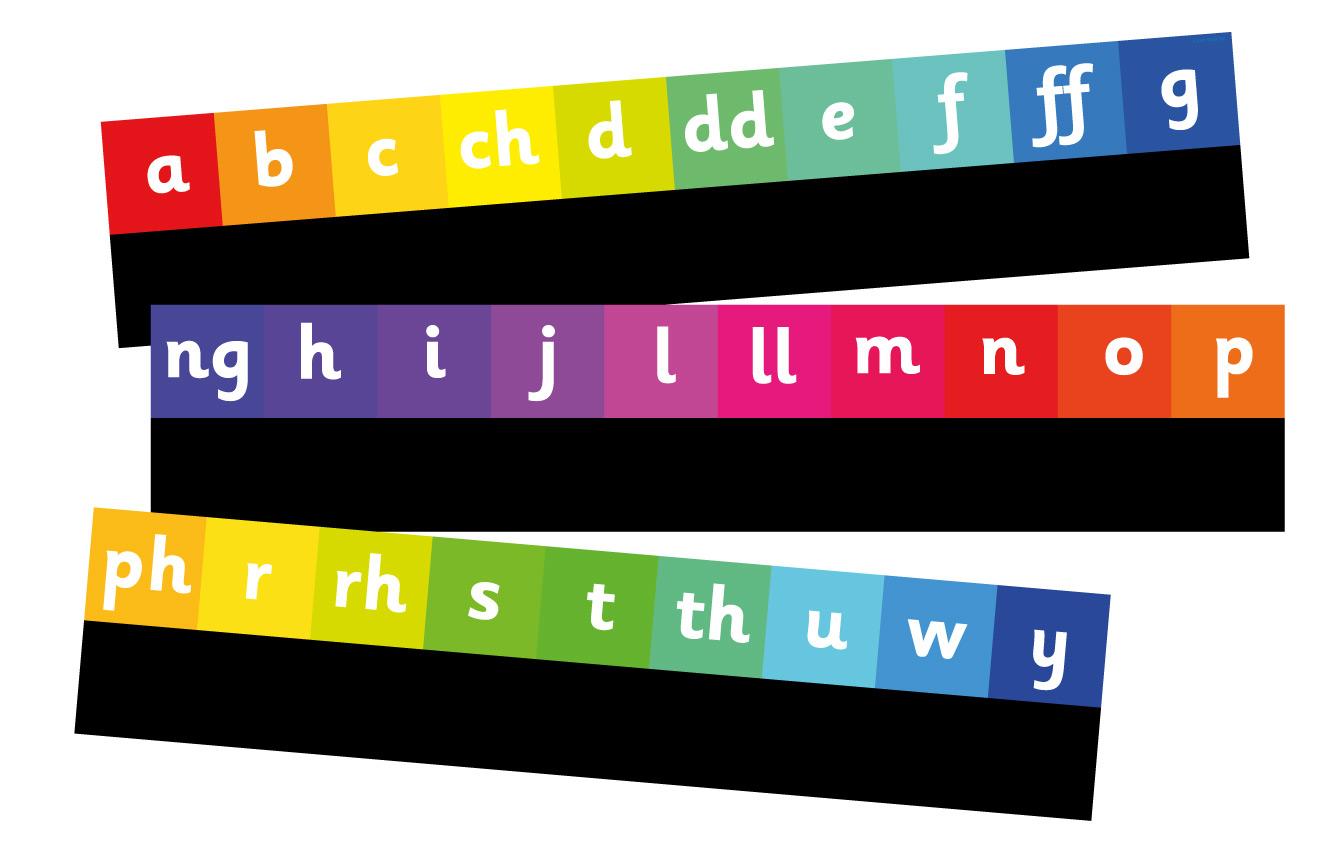 Colourful panels featuring the welsh alphabet with correct letterforms. For use with traditional chalk. Comes with a free pack of 12 stick chalks.
Available with a choice of two fonts - cursive and sassoon (shown). Supplied on outdoor quality 5mm plastic panel and pre-drilled ready for installation.
Available in one size. Size of panel is 20cm x 260cm.