Fun Pictures Outdoor Alphabet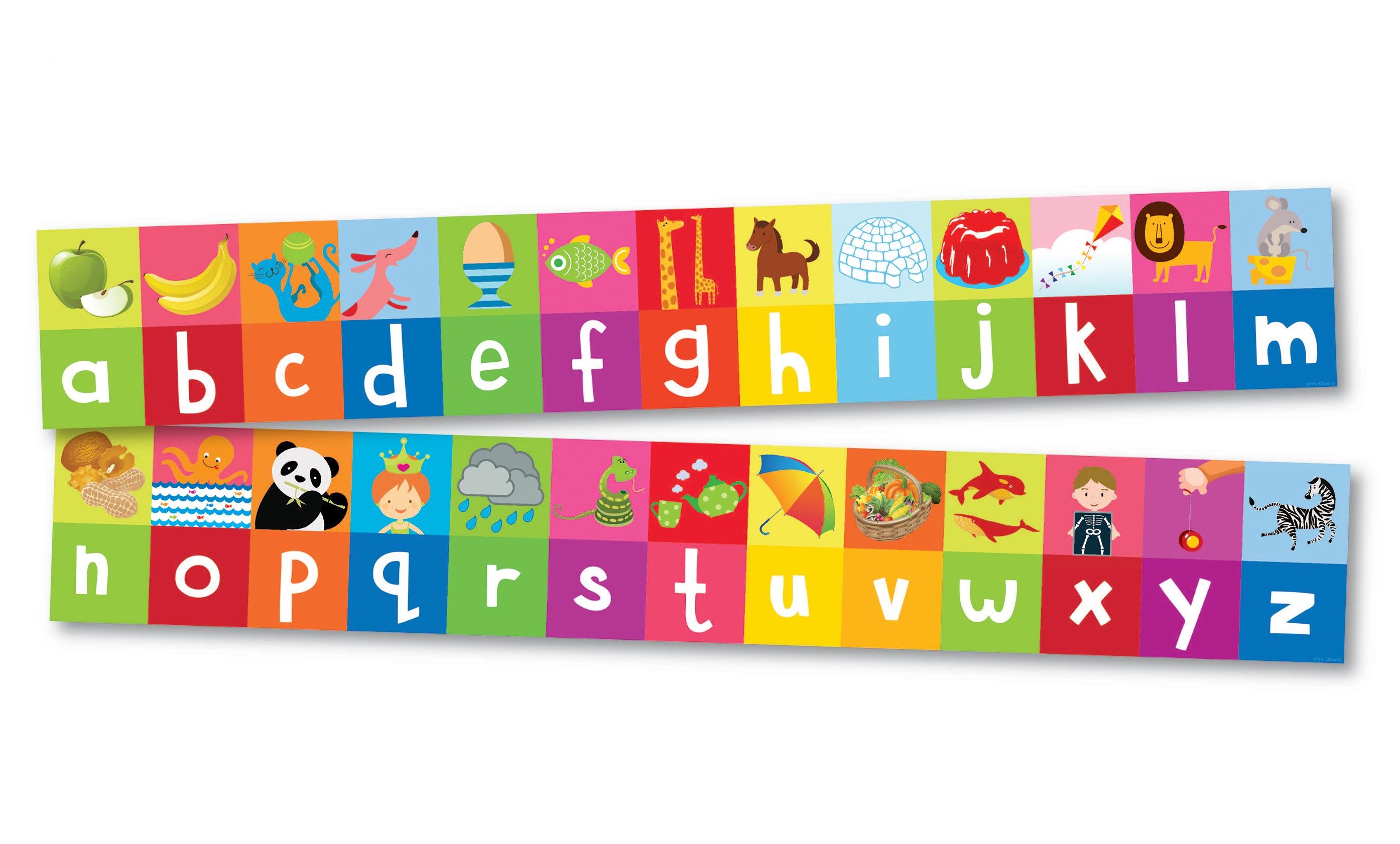 Brighten up your outdoor spaces with this colourful alphabet graphic. Features fun illustrations for each letter to enable children to easily identify letters of the alphabet.
Supplied on outdoor quality plastic panel, and pre-drileld ready for installation.
Available in 4 sizes
Regular 12cm x 156cm £24
Medium 20cm x 260cm £69
Large 30cm x 390cm £129
Jumbo 60cm x 780cm £499
Larger sizes supplied in more than 1 panel.