Seaside Fun Welsh Alphabet Chalkboard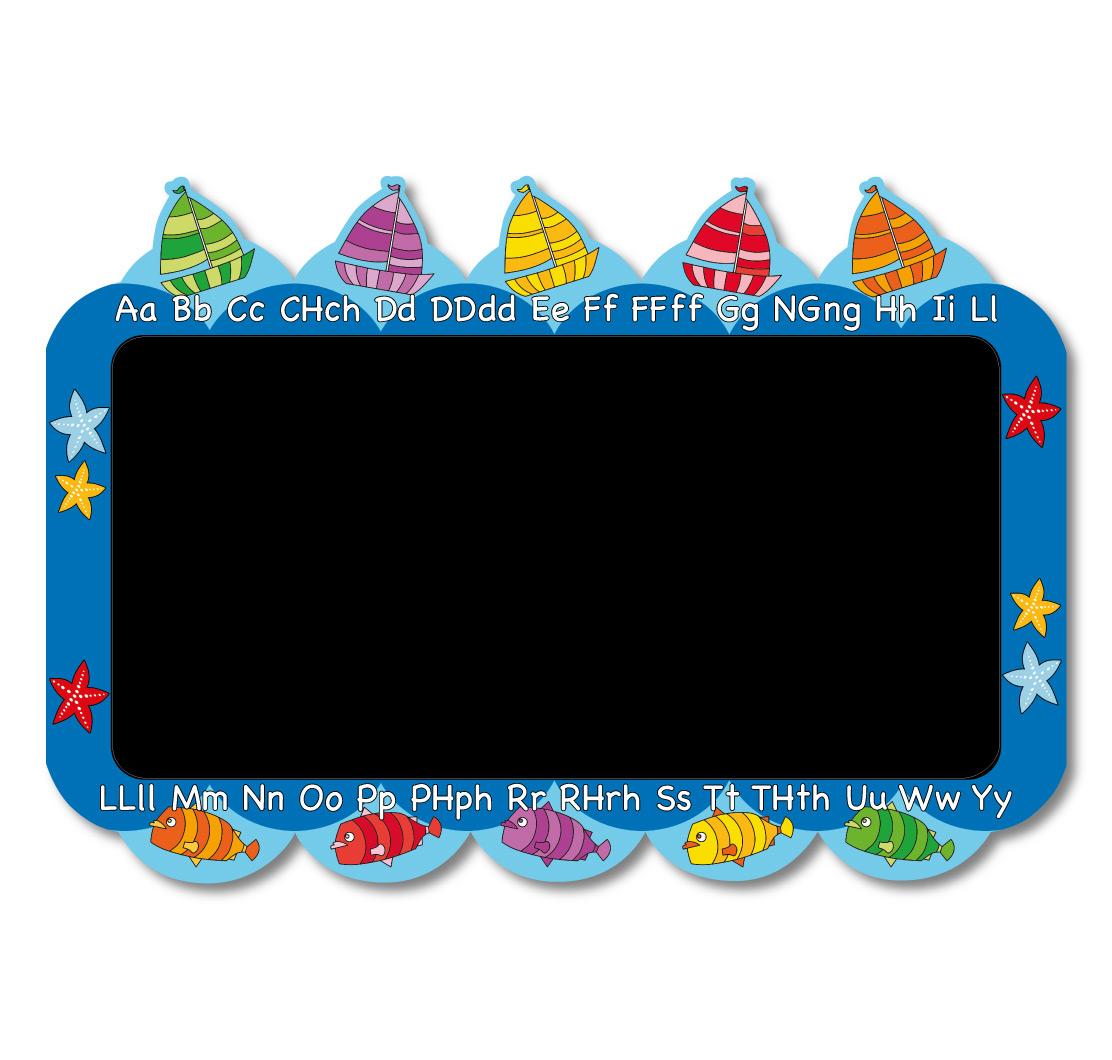 This beautiful welsh alphabet chalkboard encourages creative play and will bring some summer fun to the playground all year round. Features a clear alphabet with uppercase and lowercase letters, and colourful design showing sailing boats, fishes and starfish. 
A high quality chalkboard supplied on outdoor quality plastic panel and is predrilled ready for installation. Ideal for use traditional chalks and can be cleaned with a damp cloth.
Available in 3 sizes.
Large 80cm x 40cm £59
Jumbo 100cm x 50cm £79
Mega 120cm x 60cm £99