Busy High Street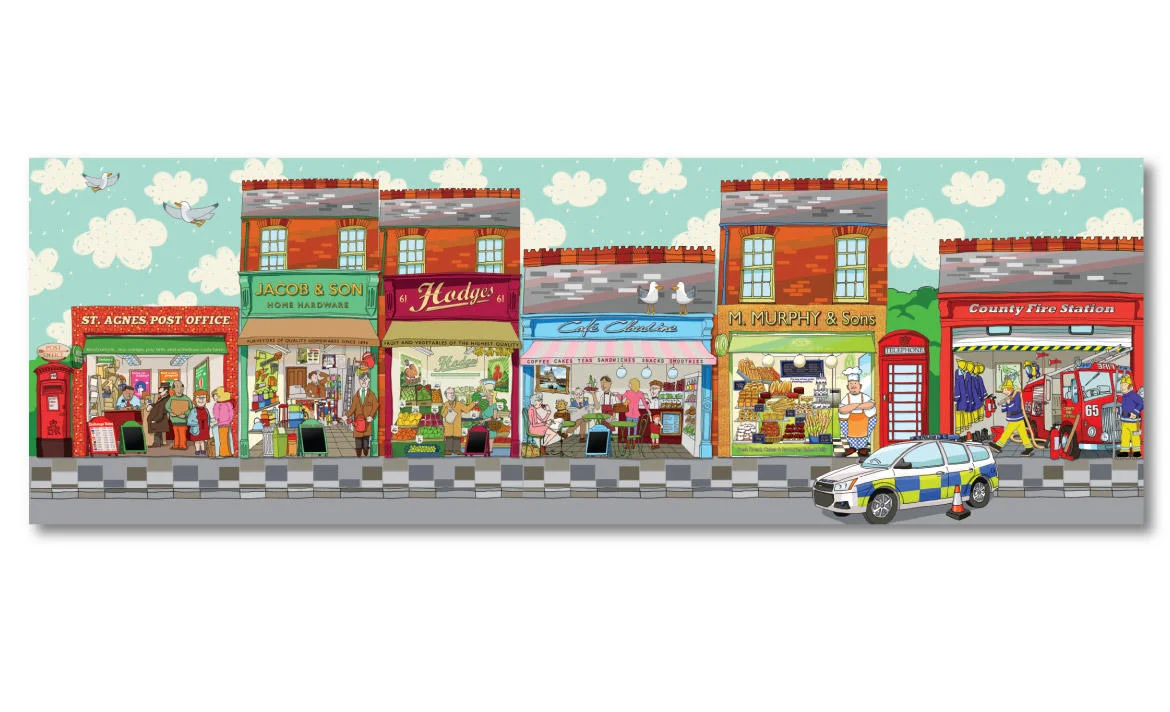 Large high street scene mural, full of colour and detail. A great way to fire children's imaginations or brighten indoor or outdoor wall spaces. 
Supplied on outdoor quality 5mm plastic panel and pre-drilled ready for installation.
Available in 4 sizes. *Larger sizes are supplied in 2 panels.
Medium 80cm x 26cm £29
*Large 120cm x 39cm £49
*Jumbo 150cm x 49cm £79
*Extra 200cm x 65cm £149
Optional extras: Pack of 12 A5 & A4 Clipboards