Bus Stop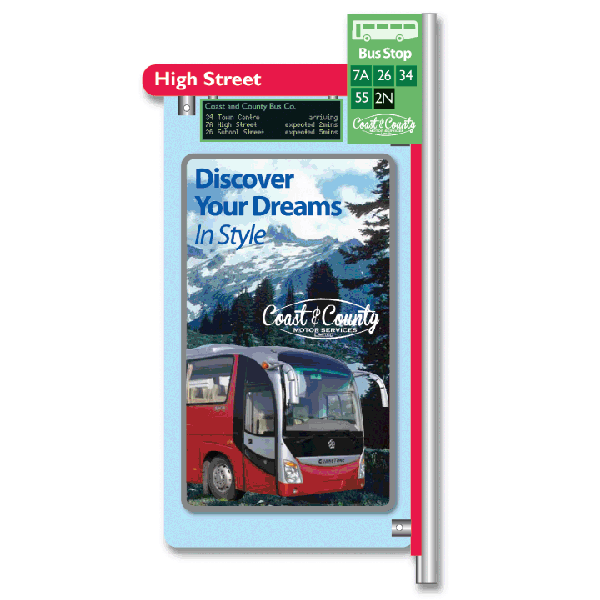 Most children are familiar with travel by bus so include this bus stop panel on your school high street to give children the opportunity to role play and see the importance of time and timetables.
Change the names on the bus stop for FREE to make it match your local area and even include local bus numbers. Tough durable panel, weather and fade resistant, completely waterproof to totally transform your outdoor spaces and make playtimes opportunities for learning too.  
Available in 2 sizes.
Medium 70cm x 35cm £32
Large 110cm x 55cm £69