T.H.I.N.K.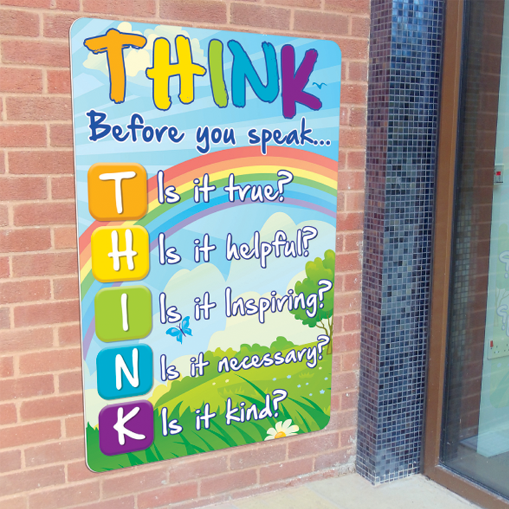 A fantastic daily reminder that can help to prompt children to empathise, be honest and be kind in what they say.
If purchasing the standard design (shown), leave the personalisation box blank. Or to personalise this product with your own text or colours for FREE, enter the changes in the boxes provided. 
Tough rigid panels, vibrant colours, weather and fade resistant, completely waterproof. Pre-drilled, ready to put up.
Available in 4 sizes.