S.U.C.C.E.S.S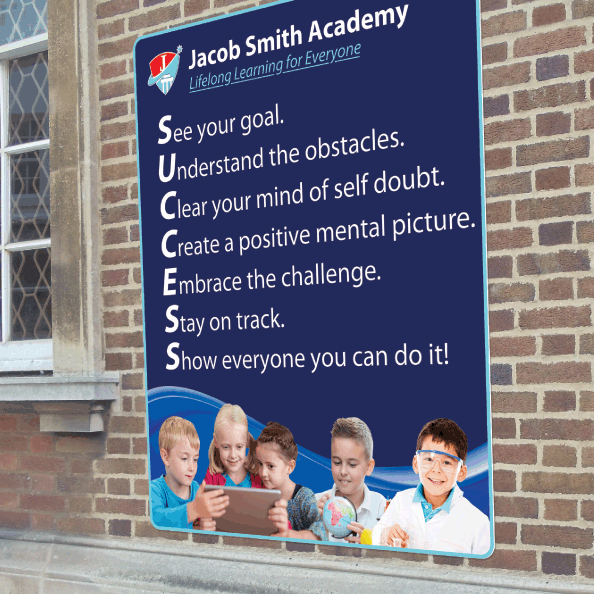 This colourful S.U.C.C.E.S.S sign is a motivational sign that encourages everyone as well as demonstrate your schools' ethos.
Personalise this design with your school name, logo, colours and text. Just tell us what you're after and we'll create a bespoke sign for you. Please upload your best quality logo file either as a PDF, JPEG or PNG. Our design will always send a proof to you prior print. Please allow up to 5 working days.
Tough rigid panels, vibrant colours, weather and fade resistant, completely waterproof. Pre-drilled, ready to put up.
Available in 4 sizes.
Medium 60cm x 48cm £47
Large 80cm x 64cm £69
Jumbo 100cm x 80cm £99
Mega 120cm x 96cm £139