Silent Letters with Chalkboard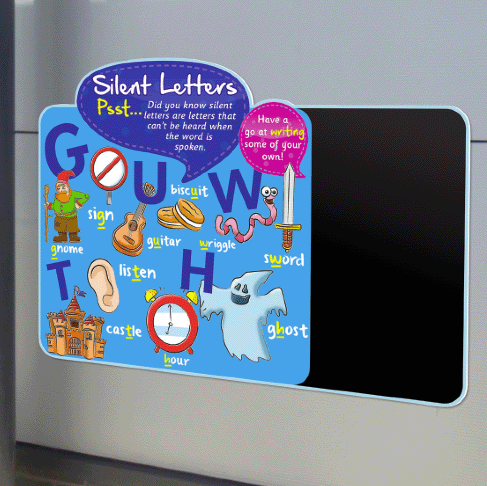 Featuring an integral chalk panel, this is a great interactive literacy resource. Familiar examples of silent letter words are coupled with fun illustrations and a brief description of what a silent letter is. Chalk area for use with traditional stick chalks.
Supplied on outdoor quality 5mm plastic panel and pre-drilled ready for installation.
Available in 3 sizes.
Medium 80cm x 55cm £69
Large 100cm x 69cm £99
Jumbo 120cm x 82cm £149