High Frequency Words Pack D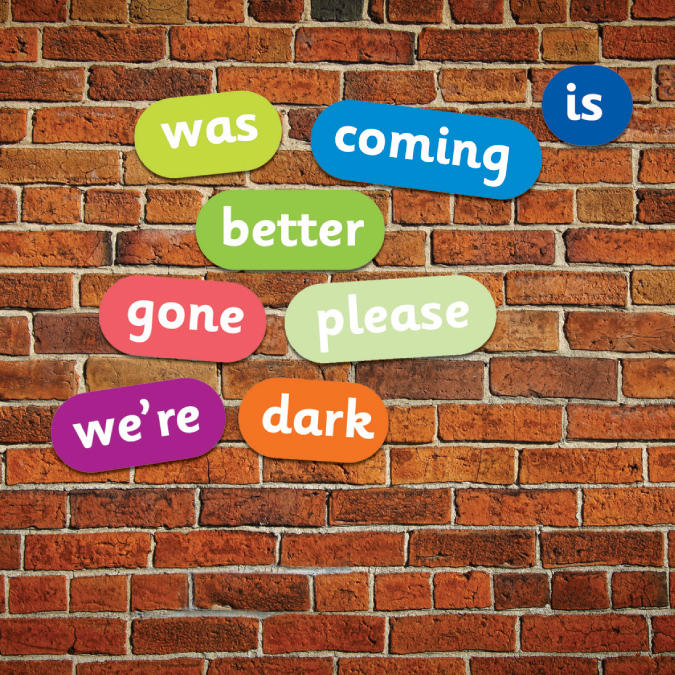 This colourful pack of 50 high frequency words come supplied pre-drilled for installation outside but can be supplied without holes if required.
Supplied on outdoor quality 5mm plastic panel and pre-drilled ready for installation.
Set comprises; fox, must. these, next, that's, found, live, small, king, garden, through, red, began, first, baby, bed, say, car, town, fast, way, door, boy, work, fish, may, soon, couldn't, I've, only, been, right, animals, lots, gave, still, night, three, around, many, stop, sea, never, need, mouse, something, narrator, head, every, laughed.
Size typically 25cm - 35cm wide (varies per sign).