Let's Count to Ten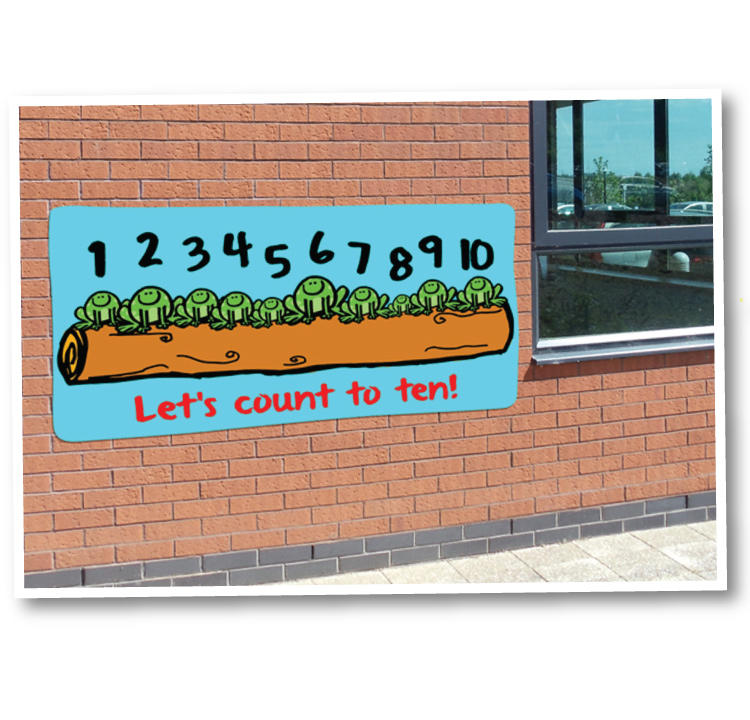 Count up to to 10 with Hey Pup's froggy friends! A fun, visual resource to help younger learners get to grips with basic numeracy.
Supplied on outdoor quality 5mm plastic panel and pre-drilled ready for installation.
Available in 4 sizes.
Watch the video! Click the red link above for the sing-along song to accompany this sign, or visit Hey Pup's Youtube channel to access the full range of videos and songs.