Hey Pup! Chalkable Alphabet Frieze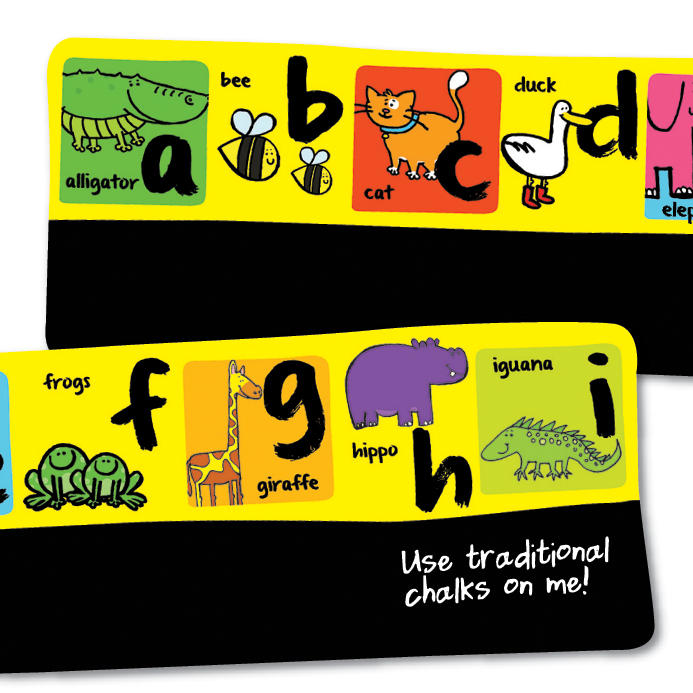 This gorgeous, colourful frieze features 26 of Pup's coolest friends! A fun literacy resource to brighten any playground. Supplied with integral chalkboard panel. For use with traditional chalks.
Supplied on tough 5mm plastic outdoor panel, and pre-drilled for easy installation.
Available in 3 sizes, each supplied in more than 1 panel.
Medium 260cm x 24cm £79
Regular 320cm x 30cm £119
Large 450cm x 42cm £249