George and Ellie Height Chart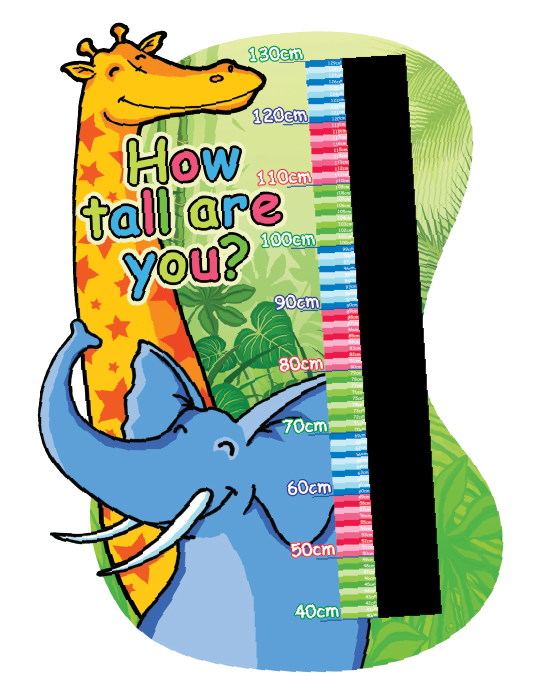 High quality giraffe and elephant design height chart featuring a integral chalk panel which can be used to mark children's heights and names, or for teaching activities. 
Ruler measures from 40cm to 130cm (Big) or from 60cm to 180cm (Bigger).
Supplied on outdoor quality 5mm plastic panel and pre-drilled ready for installation.
Available in 2 sizes.
Big 110cm x 77cm £59
Bigger 134cm x 94cm £99