Mr Marvel's Height Chart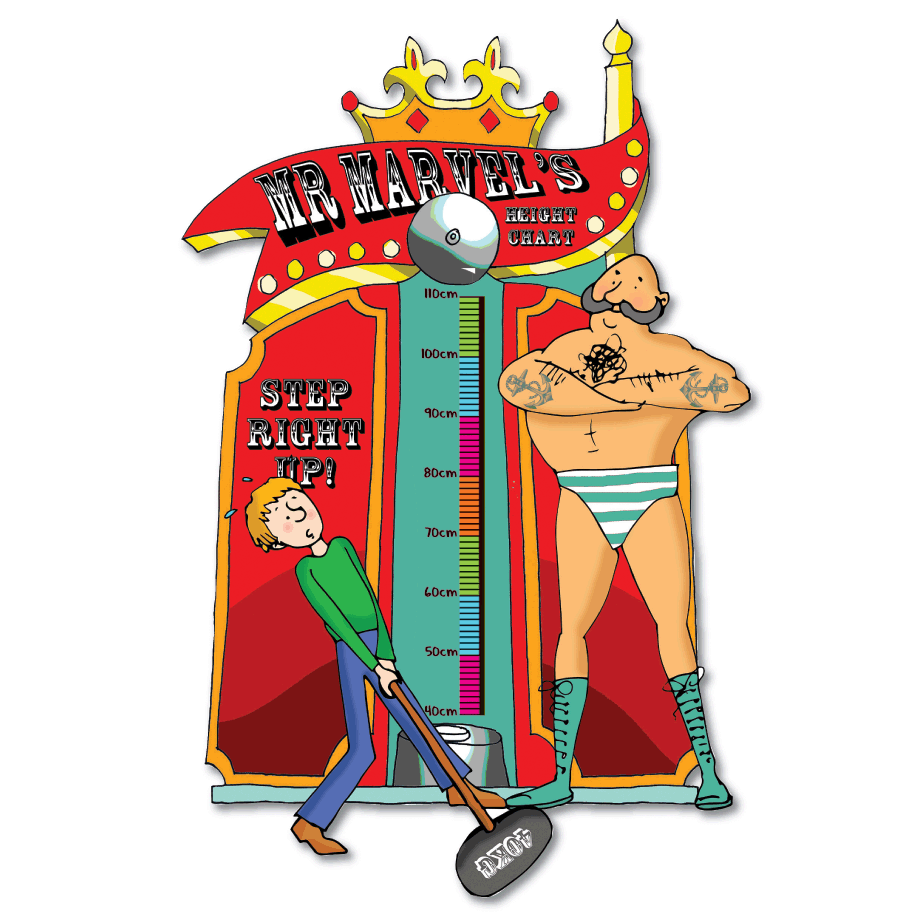 Colourful strongman height chart graphic. Features an integral height chart with scale from 40cm - 110cm.
Create an entire fairground in your playground with the is beautiful range of themed graphics. Visually exciting, and full of play and interactive learning opportunities.
Made from high quality, rigid, 5mm plastic panel, our state-of-the-art graphics are completely waterproof, fade resistant, weather resistant, pre-drilled and ready to put up.
Available in 1 size. Size of the panel is 120cm x 90cm.