Sara's Hair Salon - Interactive Mirror Sign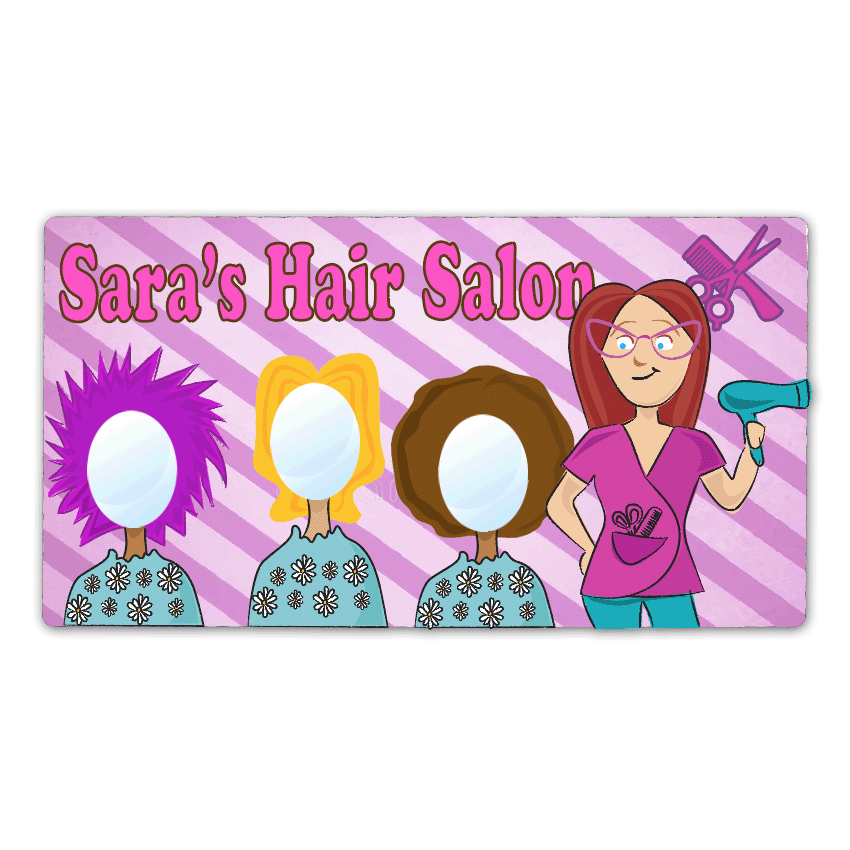 A fantastic resource to brighten up the school playground or classroom and encourage children to explore new ideas through play.
The sign includes 3 x oval mirrors to make them fun and interactive for children.
Size of the panel is 75cm wide x 42cm tall approx. 
Supplied with 3 x 10cm (approx.) integral oval mirrors.
Printed on high quality waterproof and weather resistant rigid plastic panel, ideal for use outdoors!
Optional extras: Pack of 12 A5 & A4 Clipboards