Safety Banner - Park Safely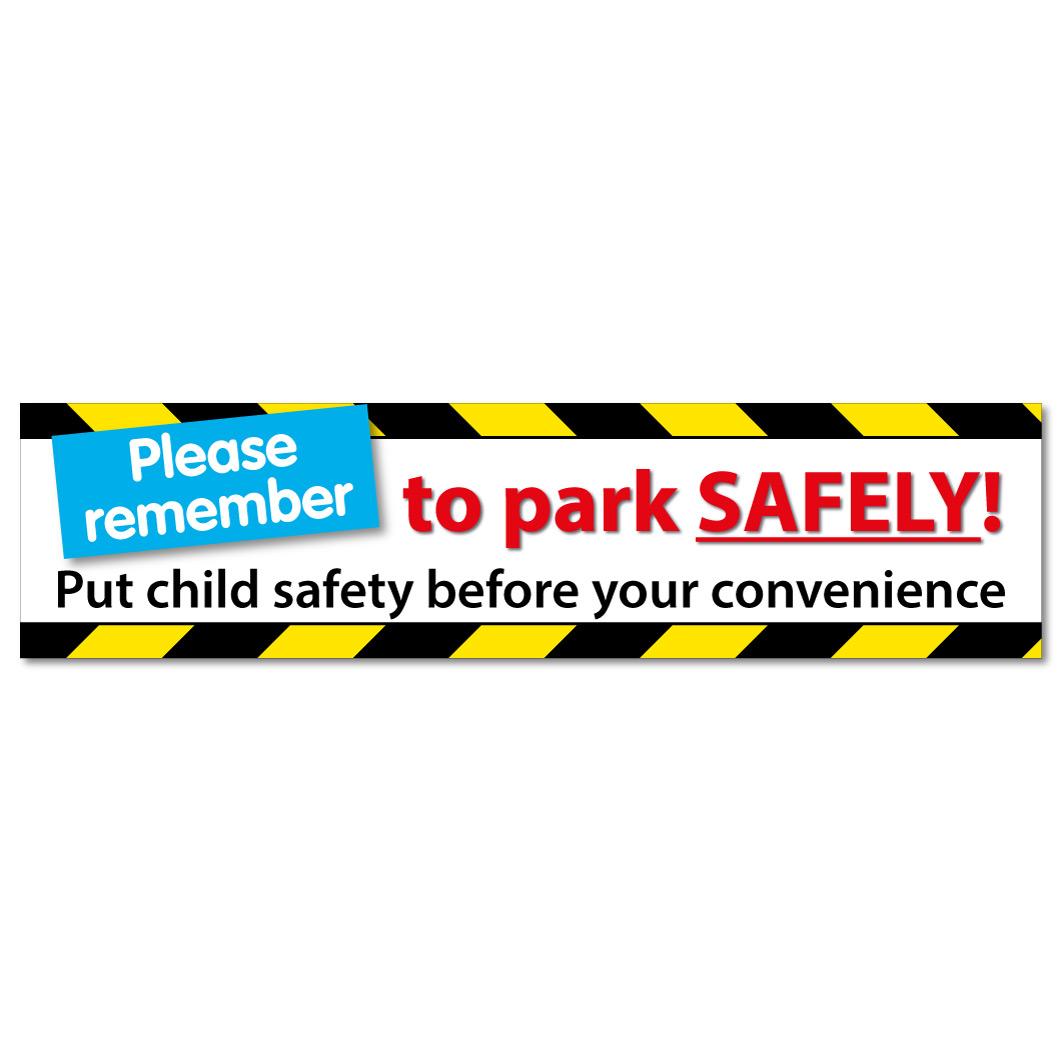 High quality PVC safety banner to remind parents and visitors to park responsibly. Perfect for display at the front of the school.
Manufactured from outdoor quality 440GSM PVC vinyl with fitted metal eyelets.
Available in four standard sizes
Large 240cm x 60cm £89
XL 300cm x 75cm £142
Jumbo 360 x 90cm £189
Mega 450cm x 100cm £249
Bespoke sizes also available - please call or email for details.
Why not choose your own wording? Enter your text box in the box provided and our design team will alter the artwork at no extra cost. Leave the box blank to order the standard banner design (shown).
Notes: Please tick the red box to include bungee-tie fixings with your order (price £19.00).