Physical Activity Zones - Set of 11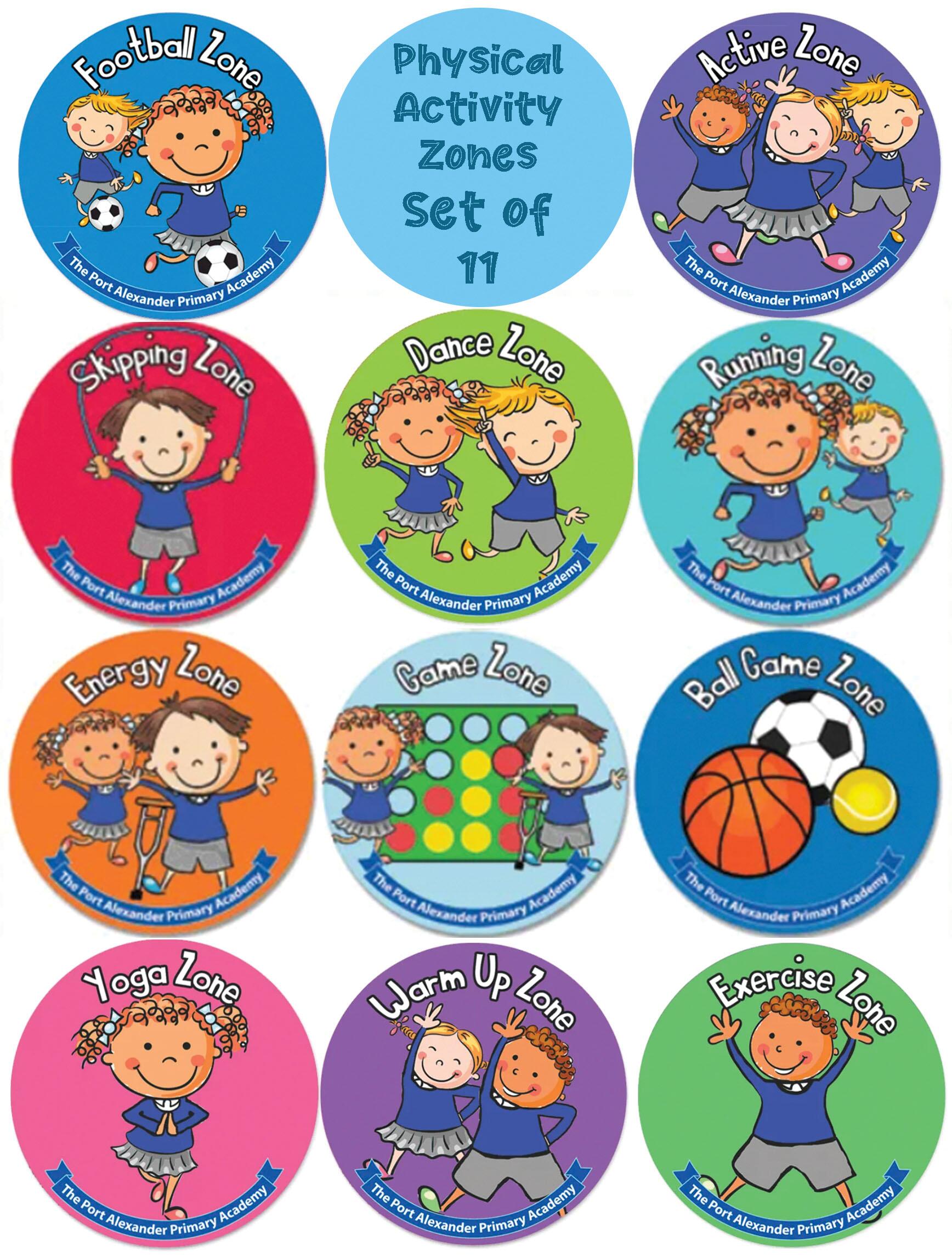 A perfect way to use PE Sport Premium Funding to encourage physical activity in every break time! Each sign in the range can be personalised with your school name and uniform colours. 
Zoning the playground with these tough, colourful panels is also a great way to keep different activities apart, reducing accidents and conflicts in the playground, whilst encouraging every child to take part. Want a different zone? Just let us know what you're after and we'll create it!
Zones signs available in this range: Skipping Zone, Running Zone, Energy Zone. Game Zone, Ball Game Zone, Yoga Zone, Dance Zone, Warm Up Zone, Exercise Zone, Football Zone, and Active Zone.
Completely waterproof, weather resistant, fade resistant, tough outdoor panels available in a five sizes.
Can't see what you're after? Our design team are happy to create bespoke zone signs - just select the bespoke option from the drop-down menu and fill in the boxes provided below.