No Swearing Zone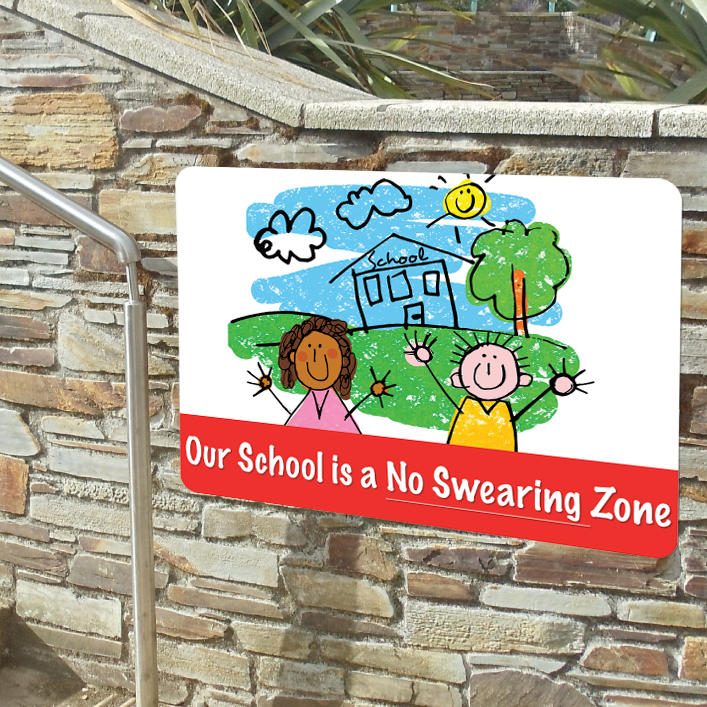 A useful site sign to remind parents and visitors of acceptable behaviour in and around school grounds.
Supplied on outdoor quality 5mm plastic panel and pre-drilled ready for installation. Water-proof, weather and fade resistant.
Available in 3 sizes.
Remember - all our signs can be personalised! Simply tick the red box and enter the text required below. Standard design as shown.