Spongeball Target Set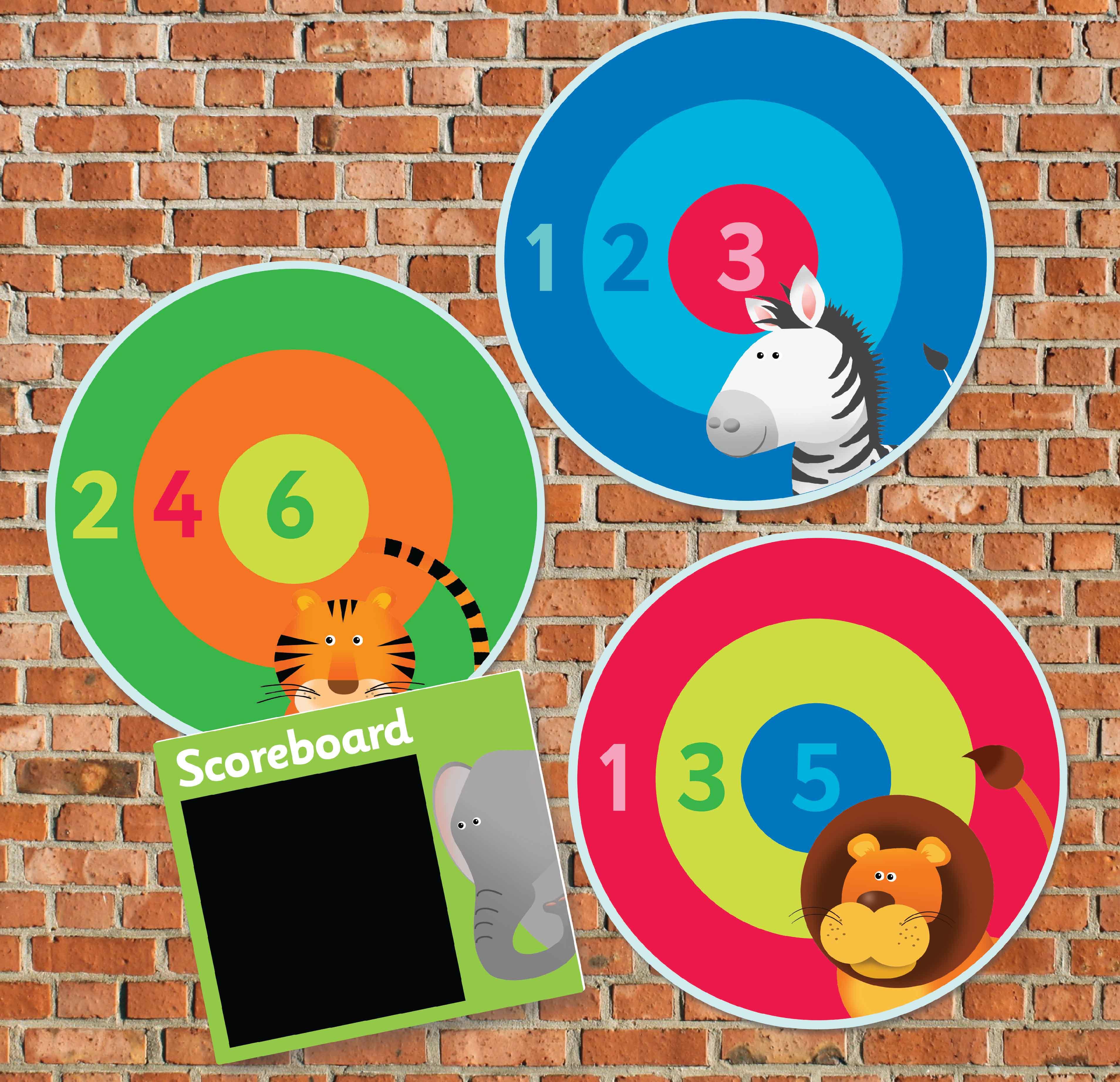 A colourful set of targets designed for use with foam type spongeballs. Durable high quality colourful panels - weather and fade resistant. Fully weather-proof, this extra-tough 10mm plastic panel is pre-drilled ready for installation.
Set comprises three target panels and a chalk scoreboard.
Optional extra - pack of 3 small sponge balls £8.99.
Available in 2 sizes.