'Spongeball Dart Championship'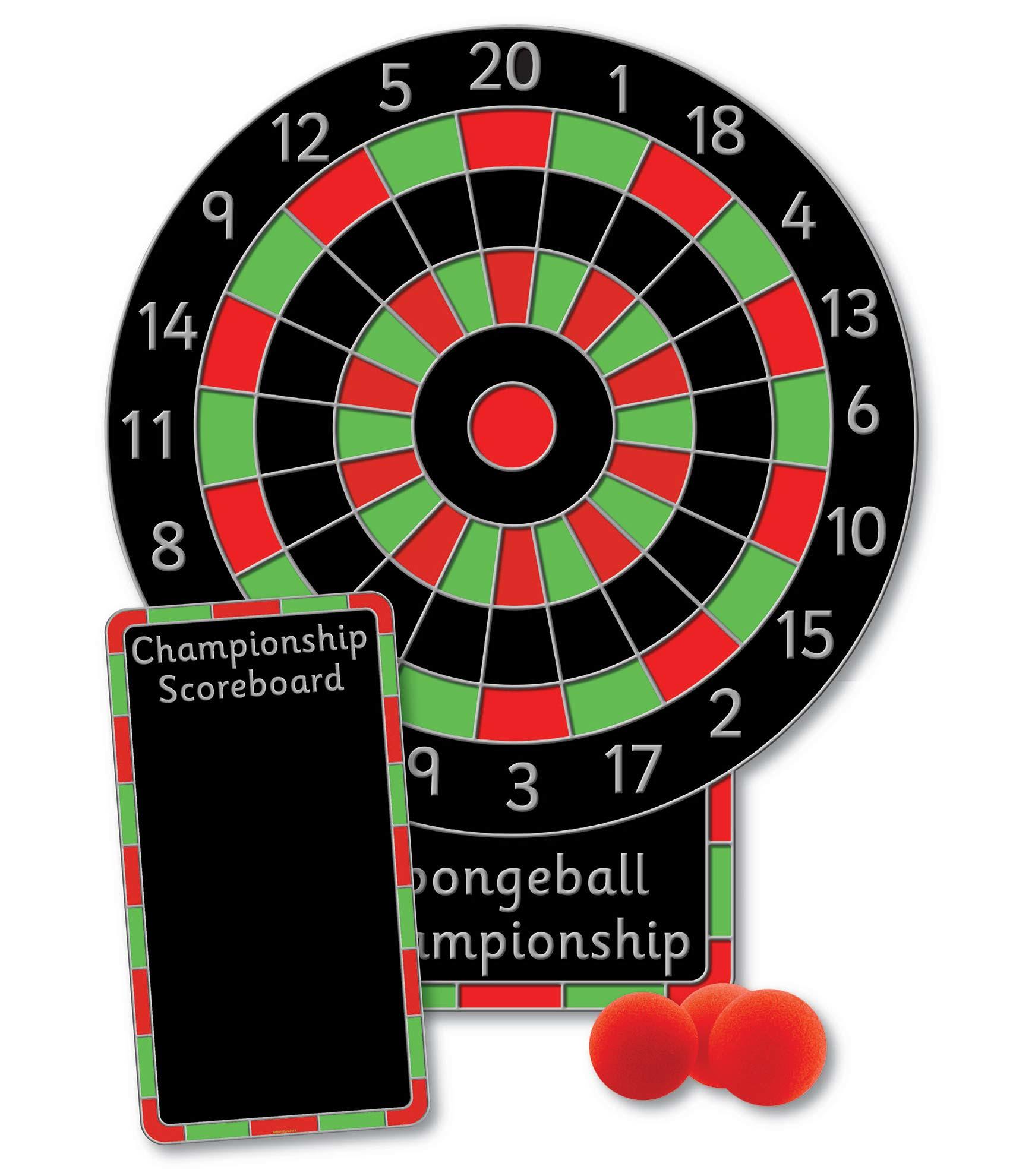 Dartboard style target game for use with sponge type balls. Take it in turns to throw three balls and play any number of games - first to 100, 301 to zero or your own game! A great way to engage children, build on basic numeracy skills and improve on strength and skill.
This colourful outdoor panel is supplied complete with a championship chalk scoreboard. Fully weather-proof, this extra-tough 10mm plastic panel is pre-drilled ready for installation.
Optional extra - pack of 3 small sponge balls £8.99.
Available in 2 sizes:
Large - main panel approx. H120cm x W99cm; chalk panel H65cm x W30cm £159
Mega - main panel approx. H180cm x W149cm; chalk panel H65cm x W30cm £269