Set of 11 2D Shapes - in Welsh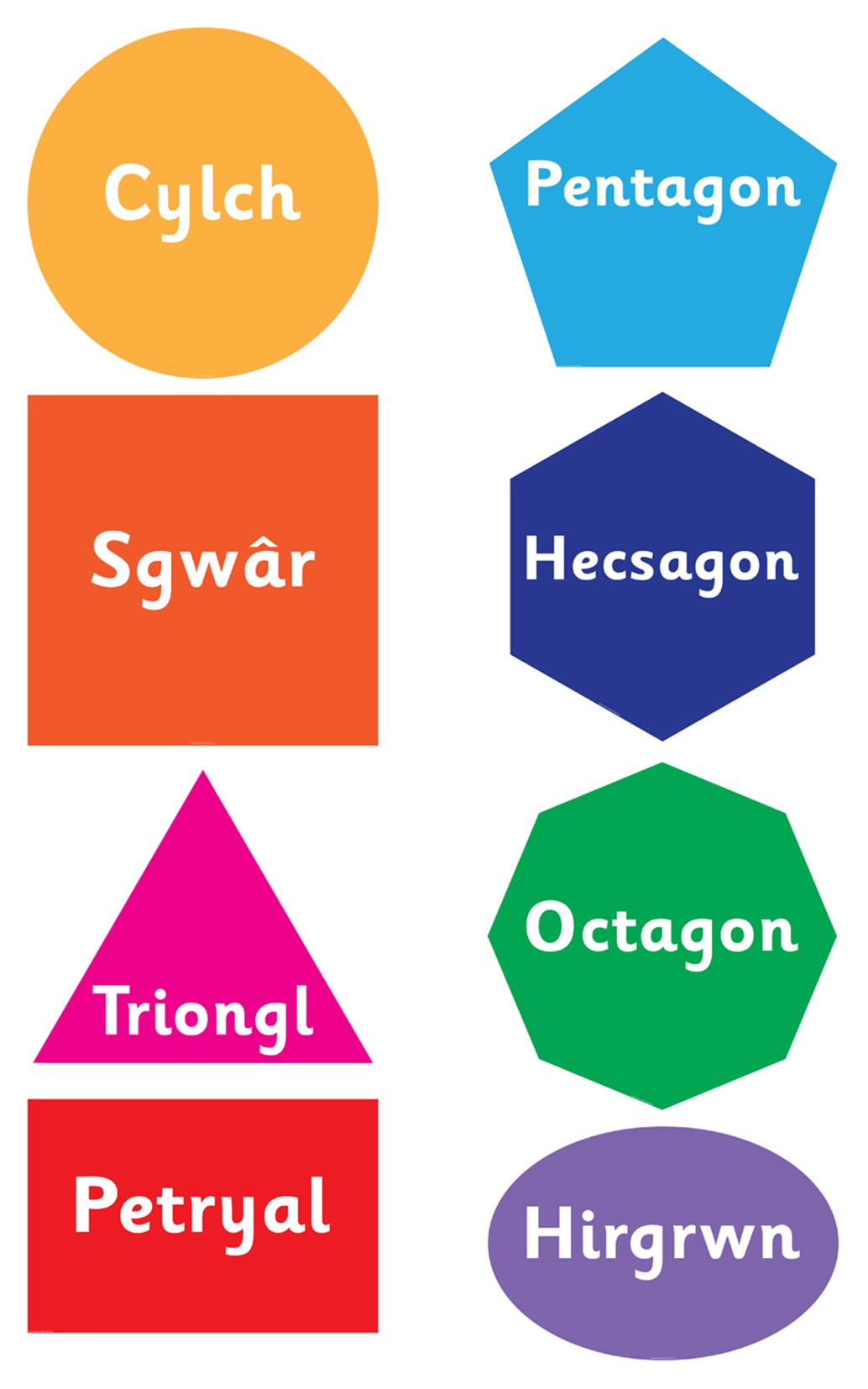 A set of 11 colourful panels to help children to recognise their 2D shapes in Welsh. Tough outdoor rigid panel, pre-drilled and ready to put up. Weather resistant, vibrant and fade resistant colours.
Set comprises:
Clych
Sgwâr
Petryal
Pentagon
Hecsagon
Heptagon

Octagon
Trapesiwm
Hirgrwn
Triongl
Rhombws

Available in 3 sizes. Sizes vary per sign.
Standard 30cm Tall £12 each or £119 for the Set Save £13
Large 45cm Tall £22 each or £209 for the Set Save £33
Extra Large 60cm Tall £34 each or £329 for the Set Save £45