Problem Resolver Sign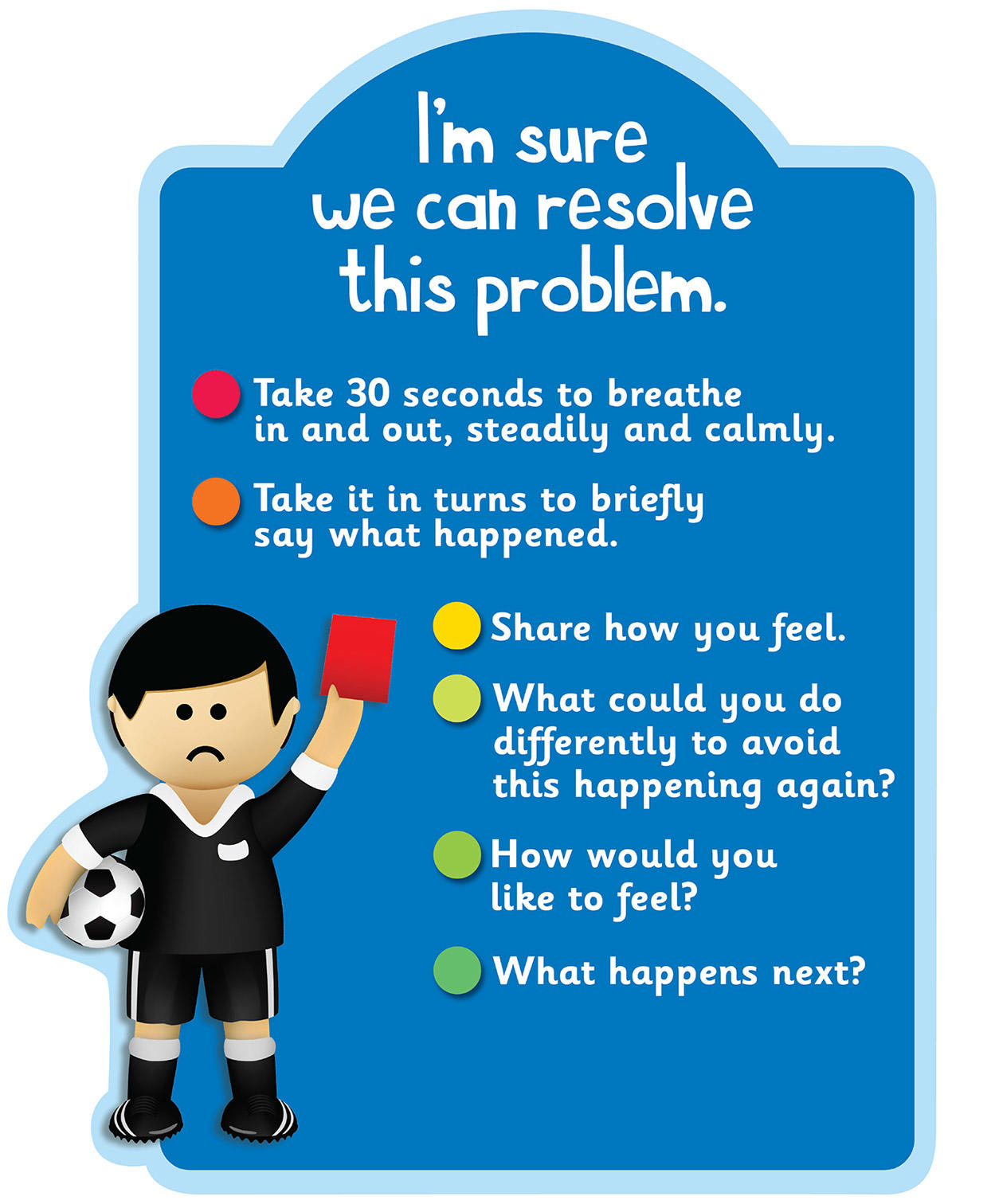 This innovative sign is a great way of helping children to resolve problems and conflict in the playground. A really handy and supportive resource for LTS staff too. Simply follow the six steps to more powerful playtimes.
Supplied on outdoor quality 5mm plastic panel and pre-drilled ready for installation.
Available in 3 sizes.
Medium 60cm x 46cm £35
Large 80cm x 62cm £69
Extra 100cm x 77cm £84