Mighty Caesar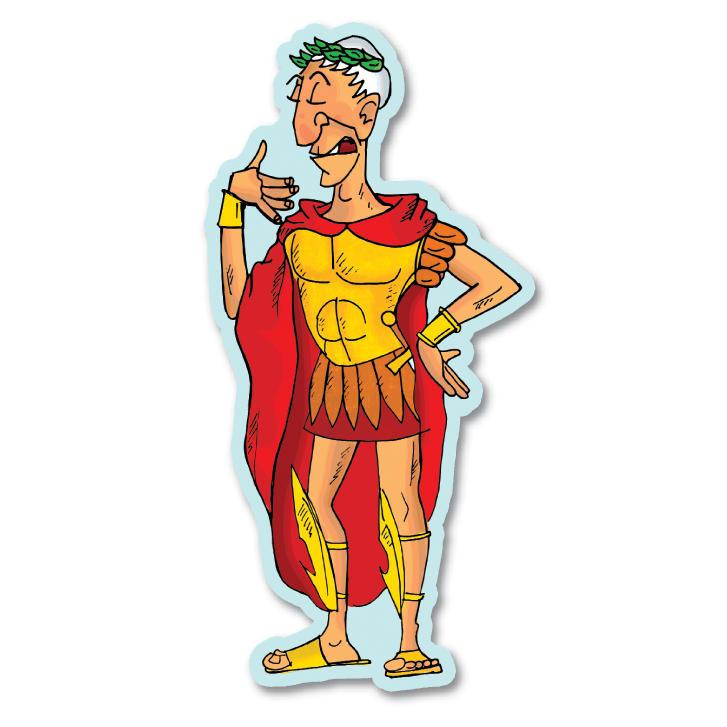 Bring history to life and inspire young minds with this colourful cut-out Caesar mural. Part of the Remarkable Romans range of signs, these stunning graphics are a great way to deliver the curriculum and create a themed area to your classroom, history dept or playground.
Supplied on outdoor quality 5mm plastic panel, fully weatherproof, UV light-resistant and pre-drilled ready for installation.
Available in 2 sizes.
Medium 70cm x 35cm £29
Large 100cm x 50cm £54