Hey Pup! Growing Together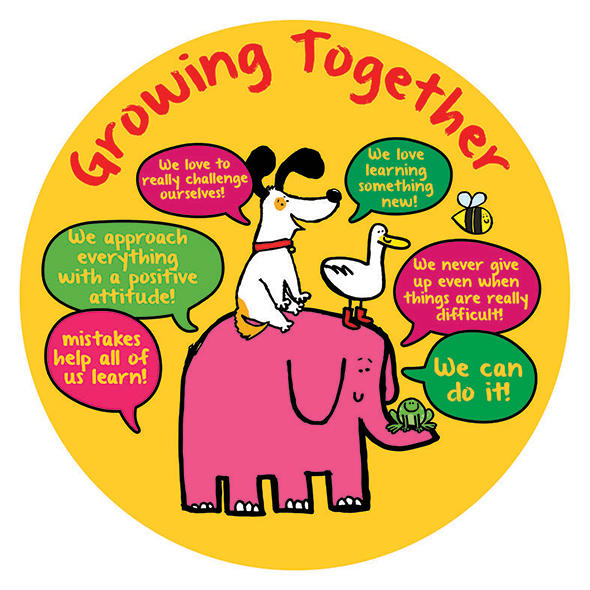 Promote a growth mindset! This colourful sign from the Hey Pup! range is a fantastic resource full of positive and motivating statements to encourage children to try new things and engage with subjects and activities that they might try to avoid through fear of getting things wrong or "not being good enough". 
Supplied on outdoor quality, 5mm plastic panel and pre-drilled ready for installation.
Available in 4 sizes.
Medium 50cm Diameter £29
Large 75cm Diameter £59
Jumbo 90cm Diameter £89
Extra 120cm Diameter £149