Fun Illustrated Our Map of the World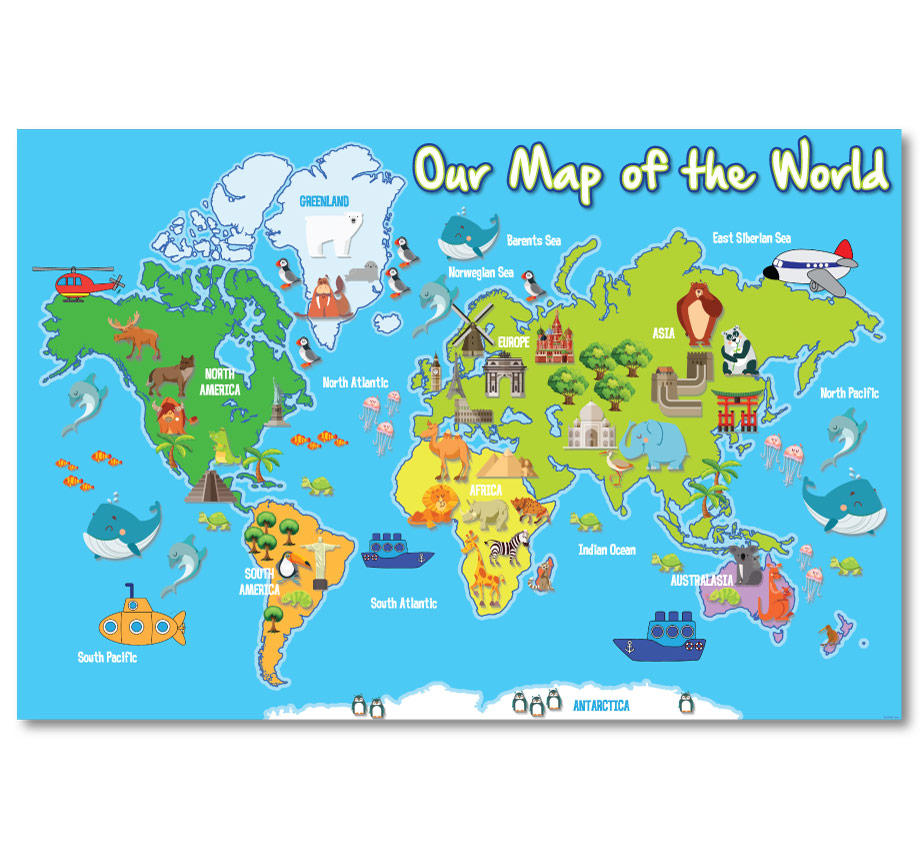 A really cool map for younger learners crammed with landmarks, animals and more - perfect for meeting the requirements of the EYFS Curriculum!
EYFS Profile 2023: People Culture and Communities :
Explain some similarities and differences between life in this country and life in other countries, drawing on knowledge from stories, non-fiction texts and – when appropriate – maps.

This wonderful world map allows children to talk about all the things they can see around the world that are the same or different from here in the UK!

Made from high quality, rigid, 5mm plastic panel, our state-of-the-art graphics are completely waterproof, fade resistant, weather resistant, pre-drilled and ready to put up. 
Available in 4 sizes.
Medium 120cm x 75cm £99
Large 150cm x 93cm £149
Extra 180cm x 112cm £199
Mega 220cm x 140cm £299