PE Sport Premium Bundle C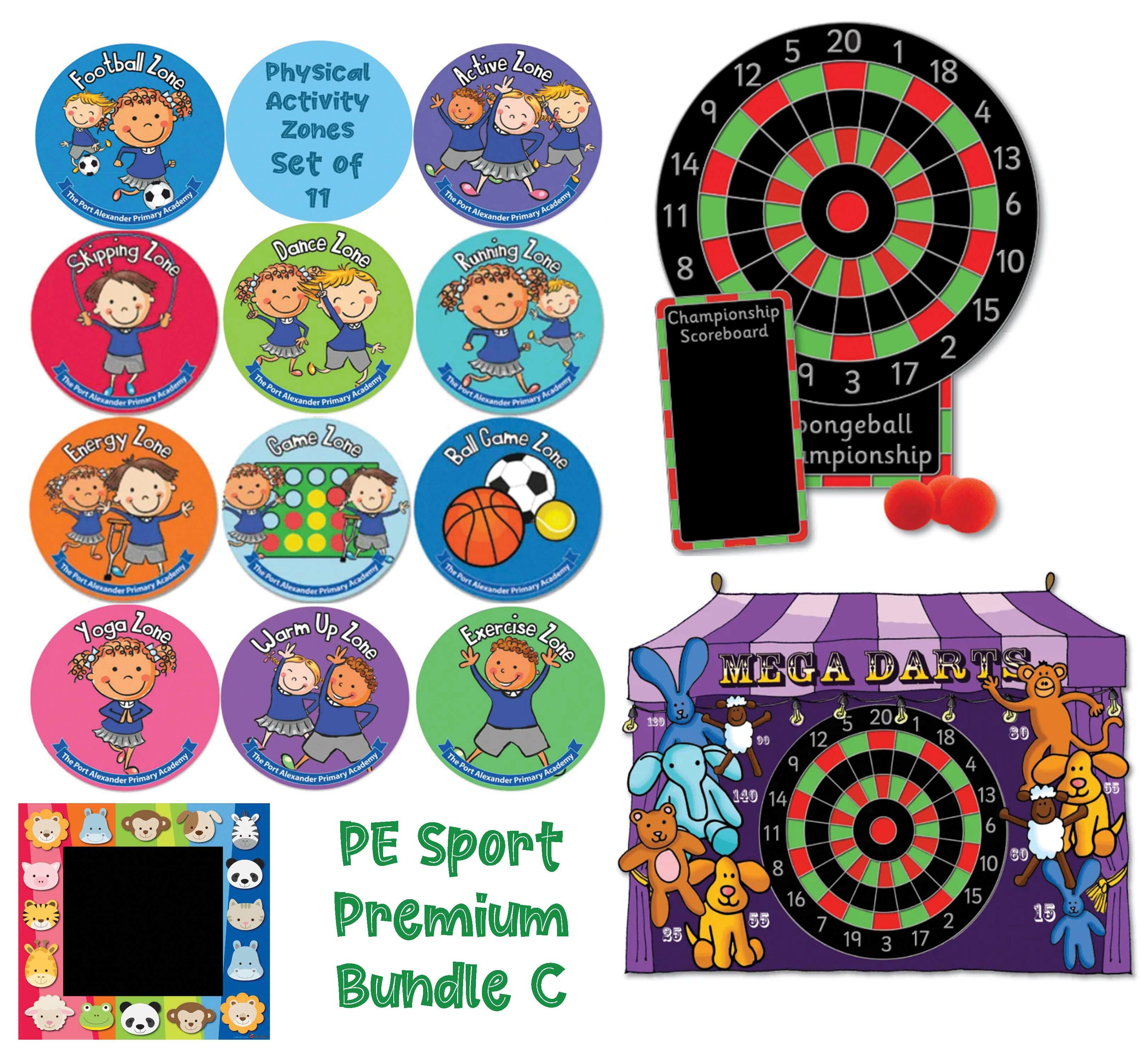 This great bundle of signs allows you to zone your play spaces to advertise physical activities that children can take part in. 
Improve on hand / eye coordination with the Spongeball Darts Championship and Mega Darts plus use the handy chalkboards to keep score. Given the higher numbers involved this is great for KS2 - Improving numeracy mental calculation as well as physical skills!

Bundle includes:
Physical Activity Zone Signs - Set of 11 - Small - 30cm diameter
Spongeball* Darts Championship -  Large - 120cm tall.
Chalk Scoreboard - 65cm x 30cm
Mega Darts - Large -  120cm x 90cm
Cute Animal Faces Chalkboard - Large - 60cm x 60cm


*Optional Extras
Small Sponge Balls (3 Pack) - £8.99
Large Sponge Balls (3 Pack) - £19.99