Set of 15 Fraction Signs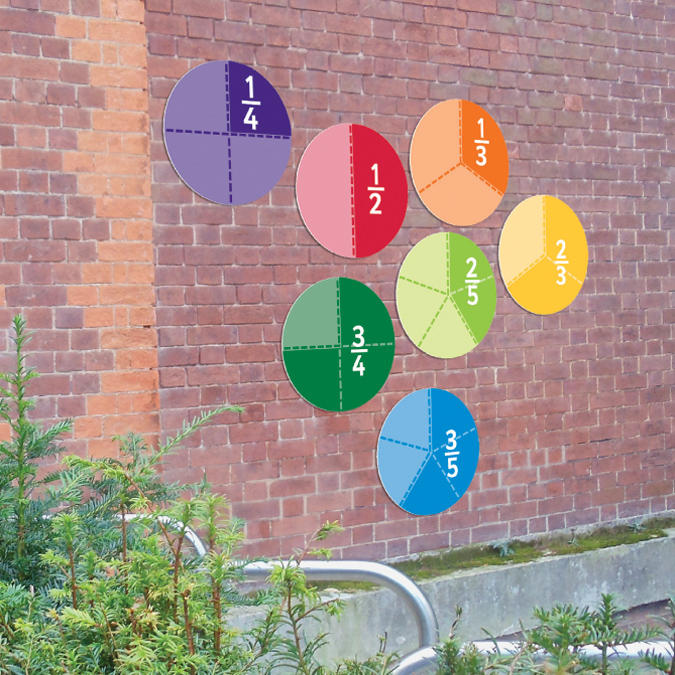 This colourful set of 15 signs is a great way to help children identify basic fractions. 
Supplied as tough, outdoor graphics, fully weather-resistant and pre-drilled ready for installation.
Full set comprises:
One Eighth
One Quarter
Three Eighths
One Half
Five Eighths

Three Quarters
Seven Eighths
One Third
Two Thirds
One Fifth

Two Fifths
Three Fifths
Four Fifths
One Sixth
Five Sixths

Each sign is also available individually.
Available in 3 sizes.
Standard 28cm Diameter £14 each or £197 for the Set Save £15
Large 45cm Diameter £34 each or £475 for the Set Save £35
Extra Large 60cm Diameter £54 each or £745 for the Set Save £65